America's largest crypto exchange, Coinbase, does not want its customers to use the Tether stablecoin. It instead offers incentives on its own stablecoin, USDC.
In a blog post from the company on Dec. 8, Coinbase urged its customers to "switch to the trusted and reputable digital dollar: USDC."
It added that USDC is one of the most trusted and reputable stablecoins, fully backed by "high-quality reserves". The move was a shot at rival stablecoin Tether, which remains the market leader.
Additionally, USDC is issued by Circle, a Coinbase affiliate that co-founded the stablecoin in 2018. Coinbase has now initiated zero-cost transfers between USDT and USDC to urge customers to implement the change.
Coinbase Drops Remittance Fees
Coinbase reiterated that now more than ever, stability and trust are paramount to customers. USDC's market share has grown at the expense of USDT's over the past two years, so many users seem to agree.
It added that USDC provides transparency through monthly attestations from Grant Thornton LLP, one of the nation's largest audit, tax and advisory firms.
"USDC is unique in that it is backed 100% by cash and short-term US Treasury bonds held in US regulated financial institutions."
Tether has yet to conduct a full audit, but claims its reserves are also fully covered. On December 2, the company lashed out at mainstream media FUD on rising credit risks.
Coinbase derives the lion's share of its revenue from above-average transaction fees. The free transfer move comes as a surprise as earnings have fallen this year due to bearish market conditions and low volatility.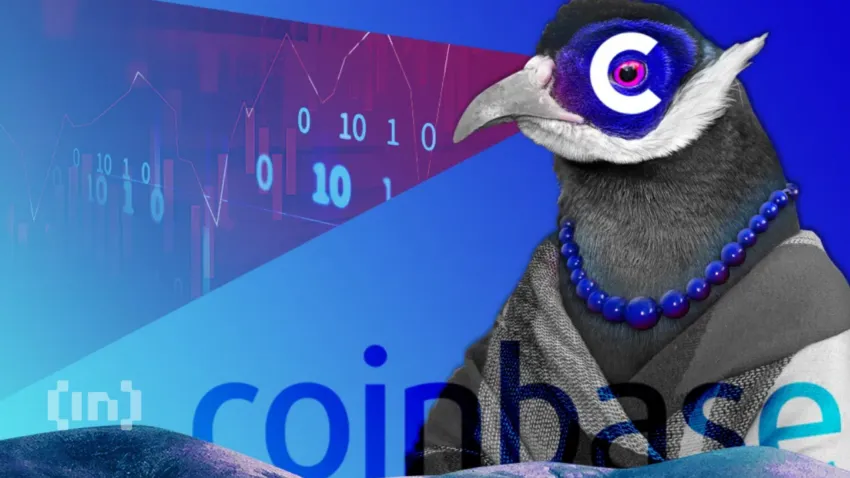 On December 8, BeInCrypto reported that Coinbase CEO Brian Armstrong predicted that the company would achieve half of its 2021 revenue this year. In addition, the stock is down more than 80% since the beginning of the year.
Bitcoin pioneer and early adopter Samson Mow offered warning words:
"Always be careful when companies offer free stuff. The door in is usually big, but the door out is small."
Stablecoin Ecosystem Outlook
Although its market share has declined, Tether is still the king of stablecoins. According to CoinGecko, USDT currently controls 46% of the total stablecoin market. In addition, there is 65.7 billion USDT in circulation.
Circle's USDC has approximately 42.8 billion coins in circulation, giving it a market share of 30%. The total market capitalization of all stablecoins is approximately $142 billion. It currently accounts for almost 16% of the total crypto market cap.
disclaimer
The information provided in independent research represents the opinion of the author and does not constitute investment, trading or financial advice. BeinCrypto does not recommend buying, selling, trading, holding or investing in cryptocurrencies