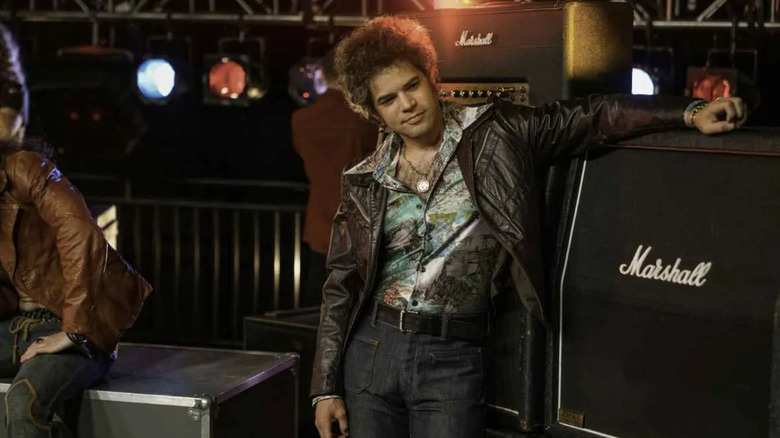 Casablanca Records is one of the most influential music labels in history, but the story of its founder, Neil Bogart, isn't as well known as it should be. Donna Summer, Parliament, Gladys Knight & the Pips, The Isley Brothers, The Village People, Bill Withers and the rock band KISS all rose to great heights thanks to Bogart and were signed to the label that would become the most successful independent record company in history. Now the movie "Spinning Gold" seems to take audiences back to the 1970s, when disco reigned supreme, funk was gaining steam and Neil Bogart was on top of the world. Here's everything you need to know about the music producer's upcoming biopic, and more.
Spinning Gold release date and where to watch it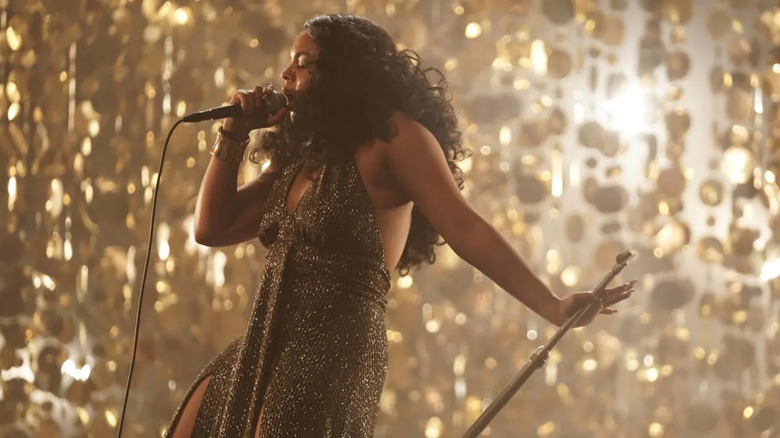 "Spinning Gold" will hit theaters March 31, 2023. The movie is being distributed by Hero Entertainment and Howling Wolf Films, so there's no real way to predict where the movie will land in terms of streaming services beyond its theatrical window. It takes a long time for the film to be first announced in September 2011, originally starring Justin Timberlake. There were multiple delays during production, including the drug and diamond smuggling scandal with Envision Entertainment, and allegations of unfair labor practices by ACTRA when the film shot its scenes in Canada.
Here's the plot and trailer for Spinning Gold
"Spinning Gold" is a musical biopic about the life and career of Neil Bogart, founder and legendary record producer of Casablanca Records. He is the man responsible for discovering beloved musical acts like Donna Summer, The Village People and KISS, as well as signing influential artists like Gladys Knight & the Pips and the Isley Brothers, and helping launch them into the stratosphere of musical success. Other artists signed to Casablanca Records include The Godz, Fanny, The Hudson Brothers, and the ever-underrated T. Rex, but for the most part, Casablanca Records has been synonymous with disco and funk. Bogart sadly passed away from cancer and lymphoma at the tender age of 39, leaving behind an incomparable legacy of industry-changing influence. The movie was written and directed by Bogart's son, so it's safe to assume that the portrayal of his legacy will be very flattering.
The cast of spinning gold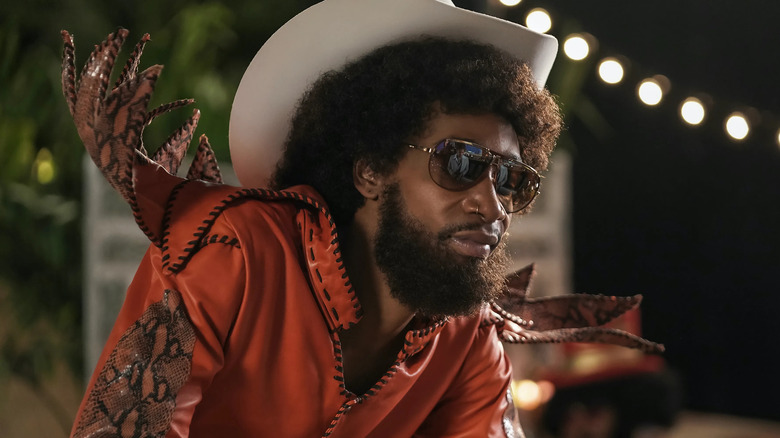 As is the case with any movie that takes on the real entertainment industry, plenty of well-known artists take on the roles of some pretty famous people. The cast of "Spinning Gold" is no different, gathering talent from the screen, stage and everywhere in between. Jeremy Jordan stars as Neil Bogart, and is joined by Wiz Khalifa as George Clinton, Jason Isaacs as Al Bogart, Jason Derulo as Ron Isley, Jay Pharoah as Cecil Holmes, Michelle Monaghan as Beth Bogart, Dan Fogler as Buck Reingold, Sebastian Maniscalco as Giorgio Moroder, Ledisi as Gladys Knight, Sam Harris as Paul Stanley, Caylee Cowan as Farrah Lee, Chris Redd as Frankie Crocker, James Wolk as Larry Harris, Tayla Parx as Donna Summer, Lyndsy Fonseca as Joyce Biawitz, Pink Sweats as Bill Withers, Casey Likes as Gene Simmons, Alex Gaskarth as Peter Criss, Vincent Pastore as Big Joey, with Peyton List as Nancy Weiss and Michael Ian Black as Bill Aucoin.
You had me at "Wiz Khalifa as George Clinton."
Spinning Gold Director, writer and more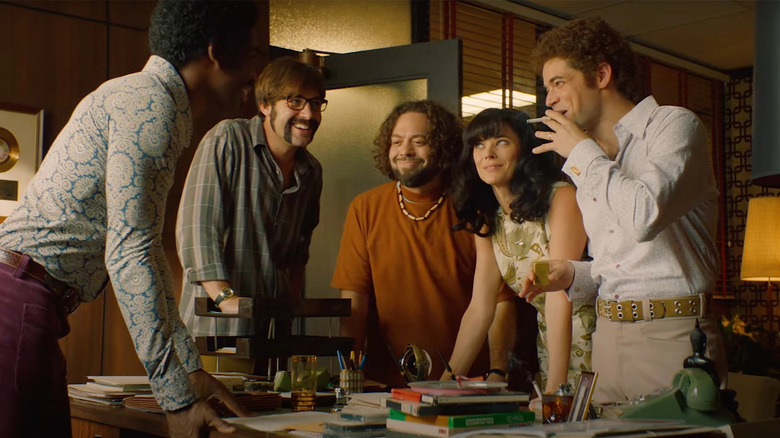 Spinning Gold is written, directed and produced by Timothy Scott Bogart (son of Neil Bogart) and produced by Jessica Martins, Laurence Mark, Gary A. Randall, Chris Torto, Bradley Bogart and David Haring. Grammy Award-winning music producer Evan "Kidd" Bogart, as well as Harvey Mason, Jr., and Atlantic Records president Kevin Weaver are also executive producers on the film. Atlantic Records will release the soundtrack.
Read this next: The 14 best biopics of the 21st century
The post Spinning Gold: Release Date, Cast and More appeared first on /Film.