DDuring the summer, as the Test side was reformed by Ben Stokes and Brendon McCullum found instant success on home soil, there was a strong sense among knowledgeable cricketers that their first overseas trip in Pakistan would present a much greater challenge. But this team continues to write their own script, ignoring the conventions of the game, and not even the most flat fields in Rawalpindi could stop them.
I've never seen such total alignment between a head coach, his captain, and the general manager, Rob Key, who selected them. I think back to my international career, when it was an inviolable rule that individual players took ownership of their game. for someone else to tell you how to start playing. I've always admired the way Alec Stewart and Graham Thorpe took the aggressive option when they could, especially when players took that approach and it didn't work out, they were guaranteed to get hammered in the media.
That is the real change of the sea. Over the weekend I saw Mike Atherton on Sky praising Stokes' statement, which offered Pakistan a very viable path to victory, explaining that it would be fine for England to lose and that as long as we saw an entertaining product, sport would be the winner.
This is a very different message than anything I've heard in the game in 30 years. The idea that England could be acceptable to lose as long as they try is one that never came close to any team I was a part of. I was playing in an era where Ian Botham and Bob Willis would tear pieces out of you if you weren't performing. Now—and it helps that Key has key allies in highly influential positions in broadcast and print media—that pressure is all but gone.
Early in my career, I had a conversation with Surrey's Keith Medlycott, who had gone on a West Indies tour of England in 1989-90 without performing internationally. He told me he was amazed at the pressure of Test cricket: "I can't explain it, I can't help you understand it, you just have to experience it," he said. But in the last 10 months we have seen how engaging with the England team for players has taken a turn for the worse. It was obviously wonderfully liberating.
A number of things are aligned. The appointments, strategy and selection have led to performances and are backed by strong media voices, with the result that all the traditional consequences of player failure have been removed.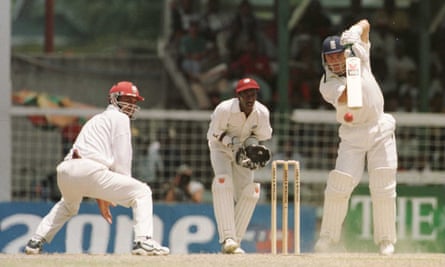 What a great place this locker room must be. Never in my career at any level have I seen players told to go out, give it a chance and not worry about the consequences. This freedom suits the young, modern player, with their innovative mindset, their strength, their hitting range. It comes at the perfect time for the likes of Ollie Pope, Harry Brook and Will Jacks, lads who have grown up playing T20 cricket, have played in leagues around the world and have a mindset and skills that perfectly match that of the team. leadership.
In another way, it also came at the perfect time for 40-year-old James Anderson. destined to fight in Pakistan. When you see Joe Root batting left-handed – it's one thing to be free to challenge convention, but this was almost disrespectful – you know something very unusual is going on.
Stokes spoke of the winning moment as an incredible highlight, and after such a win, with his excellent captaincy so fundamental, I can only imagine his sense of accomplishment. I've watched a lot of cricket and I just don't know how they managed to win that game. It was an incredible effort to take those wickets in on the last day, but England almost looked like they were playing in local club cricket on a Saturday afternoon.
To demystify test cricket, to completely remove the pressure of the environment, is a remarkable achievement. And what a contrast to Pakistan, who played to a large and expectant crowd, hosted a Test series against England for the first time since 2005 and chased the match from the very start as Zak Crawley hit three fours. They played really well in the first innings but England's statement put all the pressure back on them and they didn't cope particularly well.
This is only the third time England have won a test in Pakistan, in 25 attempts. It is their second victory there in the past 50 years. Either way, it's an exceptional achievement and this game will be talked about for a long time to come. What an exciting contrast this was at a time when we are becoming saturated with so much shorthand junk from around the world.
Elsewhere in Asia, a World Cup is underway and the England squad is thriving with a group of young players who have come through together, who enjoy playing for their country, who are demonstrating athleticism and skill and a fearless attitude. Both teams are exciting and inspiring and the future could be even brighter.